Your Ultimate Guide to Caravan and Motorhome tyres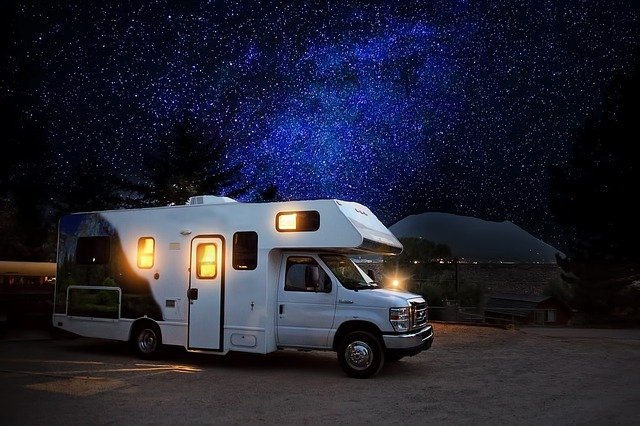 With so much uncertainty surrounding foreign travel, caravan and motorhome holidays have become more popular than ever. Of course this type of trip has always had an ardent following, but with overseas travel being just too much of a worry right now, staycations have become a safer option and we're seeing more people make the switch. Owning a caravan comes with many advantages. You're taking everything you need with you, including the kitchen sink, making it so much easier to travel when you don't have to stuff everything in bags in the boot of the car. Right now, you're cutting down on the chances of your trip being cancelled due to Covid regulations if hotels are closed or you're advised not to travel to your chosen destination. When you holiday in a caravan or motorhome, you can change your plans more easily. 
We all need a break right now, and when you take a caravan, you can have your much needed holiday without Covid testing, having to isolate, or worrying about the traffic light system. So it's perhaps no surprise that there has been an upsurge in caravan and motorhome purchases, particularly by those who have never owned such a vehicle before. 
But with all the fun and excitement comes some important things you need to know about. We'll leave the details of chemical toilets and electric hook up to the experts, but we can share our knowledge of caravan and motorhome tyres. Knowledge that will give you the info you need and help to keep you and your family safe on the road. 
Are Caravan and motorhome Tyres Different To Car Tyres? 
It's quite interesting to note that there are no tyres made specifically for use on caravans or motorhomes. You may find businesses that claim to sell caravan tyres, but they will simply be tyres for vans - or sometimes cars! Car tyres can be suitable for caravans, but with the extra load, tyres that are recommended for vans that come with a "CP" rating (i.e. commercial use) are generally a good choice. If you are looking at standard car tyres, then extra loads are a must. Remember, it's not just the weight of the caravan that your tyres have to support, but also all the contents, and that can really add up. So paying close attention to the load rating of your tyres is vital. A blow out on your holiday would be so disappointing, and potentially very dangerous.
For motorhomes, particularly the mid to large sized ones, most will certainly be best with "C" or "CP" rated commercial tyres. You should also pay particular attention to the configuration of the tyres, particularly if you are running a tandem or twin rear axle configuration. Some C and CP marked tyres will come with two load indexes, with the first and second number representing a different load rating for that tyre depending on which axel configuration it is being fitted to. If in doubt, hit us up on live chat, and one of our team will help you out.
Did you know In some European countries it is illegal to use replacement tyres which differ in size, load, and speed rating from the tyre fitted originally by the vehicle manufacturer?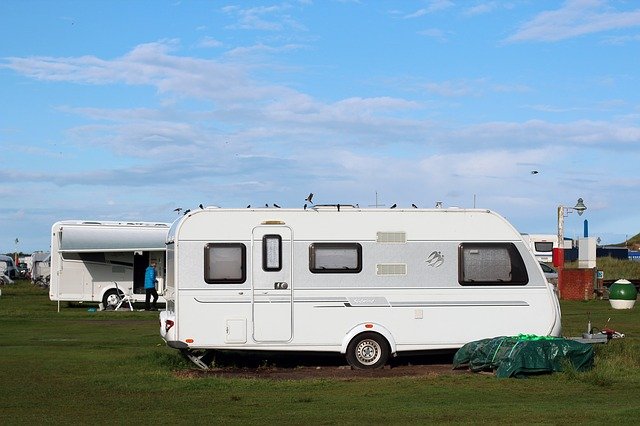 When to replace caravan tyres? 
One common mistake that caravan and motorhome owners make, is not replacing their tyres often enough. It's easy to think that you've only had the caravan out on the road a couple of times this year, so surely the tyres have hardly been used when compared to your regular car, but there are other factors at play that cause your tyres to require regular replacement. Even when in storage, tyres will deteriorate over time. If your vehicle is left outside, sunlight can also degrade your tyres, and when stationary, extra pressure is being applied to certain spots on the tyre which can also cause damage. Even if you have never even taken your caravan out of the garage, the independent charity TyreSafe say it's wise to replace tyres after about five or six years due to natural degradation. If you're unsure of the age of your tyres, you can simply check the DOT code on the tyre's sidewall to determine the year of manufacture. 
Of course you need to check your tread depth as you would any vehicle. Carrying a heavy load can cause extra wear and tear on your tyres, so check this regularly and be sure to replace them well before they hit the legal limit of 1.6mm. It's also particularly important with heavier vehicles to check the tyre pressure. If your tyres are requiring a pressure of over 50psi then it may well be time to think about replacing them more regularly, particularly if they're also showing sign of excessive wear and tear. 
Are your motorhome tyres cracking? 
If you've noticed cracks along the sidewalls of your tyres, this is a sign of deterioration of the rubber compounds. These cracks may run vertically across the sidewall, or around the perimeter of the tyre. This damage is simply caused by exposure to air over time, and there's nothing you can do to prevent it. When you see these cracks, it's a sign that it is time to replace your tyres. 
How long should caravan and motorhome tyres last? 
Look after your tyres and they should serve you well for years. However, with the natural deterioration of all tyres, you should be looking to replace them after about five or six years, regardless of how often you've used the caravan. Of course during this time, you could be unlucky and your tyres may be damaged, so do check regularly, before and after you take your caravan or motorhome out on the road. If you spot any issues, it's always best to replace rather than take any risks with your safety.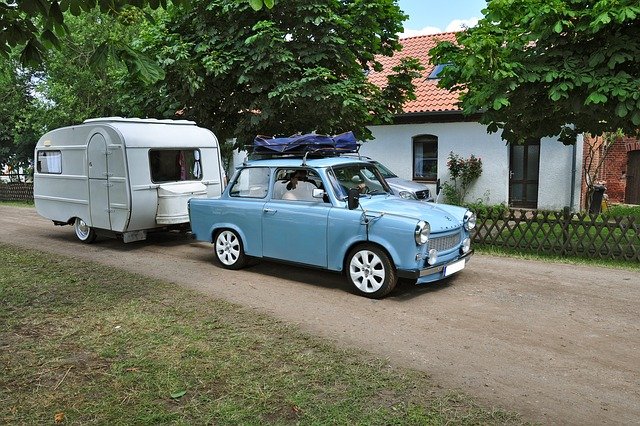 Why it's important to check second-hand campervan tyres 
Many of us buy our campervans and motorhomes second hand, and it's a great way to pick up a pre-loved bargain. But when you buy a caravan that has already had a life out on the road, you just don't know where it has been and what adventures it has had! You simply don't know how well the previous owners looked after the vehicle. So even if it's immaculate on the inside, you need to take a close look at the tyres before you hit the road with your family. Even if the campervan has a low mileage, the tyres could still be old and require replacing, so a quick check of the DOT code is a much better indicator of manufacturer date than relying on an average mileage to give you a clue to tyre age. Even if the tyres are relatively new, you should still have a close inspection to check for any damage or excessive wear and tear, and of course check the tread depth too. If in doubt, it's always best to replace. 
How to care for your caravan tyres 
Look after your tyres, and you'll reduce the risks of having to replace them prematurely and have the peace of mind that your tyres are safe and ready for your next big trip. Here are our tips for good maintenance of your caravan or motorhome tyres.
Before and after a journey, inspect the tyres thoroughly in good light. Look for any signs of damage, blistering or wear and remove any debris caught in the treads. Check the tread depth in several places around the circumference of the tyre and check the tyre pressure also. Before storing your vehicle, give the tyres a wipe over to remove any fuel or oil that could speed up the deterioration of your tyres over time. 
If you don't use your campervan or caravan for long periods of time, it can be well worth the effort to remove the wheels and tyres and store them in a cool, dark place.  If you keep your caravan outdoors, the sunlight can adversely affect the tyres, and of course, if your vehicle has no wheels, you're also hindering any potential thieves. If you do leave the tyres on, then try to rotate them regularly so the weight isn't all on one spot on the tyres for a long period of time.
My tyres don't have a profile written on them, just the letter "C", how do I search for them?
You can find the size of the tyre you need for your motorhome or caravan much in the same way as a car tyre, by the width, profile and rim size i.e 185/80/R14. However, some caravan tyres will have the profile replaced just by the letter "C" (meaning commercial) i.e. 185 C R14. Commercial tyres are always of profile size 80, so when searching online make sure to select 185/80/R14 and then select commercial fitment with the correct ply rating you require. If in doubt, drop us a message on live chat!
Best Caravan Tyres
Taking all the above into consideration, and presuming the tyres come in your size, the Pirelli Carrier tyres or the Continental Vanco Camper tyres or the Michelin Agilis Camping tyre are great premium tyres for your motorhome, caravan or camper.
The right tyres for a brilliant trip!
If you're planning some great getaways this summer, then be sure to get a good deal on your new caravan or motorhome tyres by using the free Tyre Runner price comparison service. Simply input your reg and find the right tyres at the best price in your area. We can also help you find a local fitter, or fitters that come to you, so you're all ready to go on your next big adventure. We hope you have a fantastic time with lots of fun and sunshine!