Find the cheapest etyres tyres Online and select mobile fitting, in centre or delivered to your garage
With over 25 years experience in the automotive industry etyres are a trustworthy choice to supply replacement tyres with a premium service. etyres offer unbeatable prices on high quality tyres including some of the most famous brands. Pricing includes fitting at a local centre of your choice alongside free rubber valves, wheel balancing and old tyre disposal. Ordering tyres with etyres is very simple and only requires your registration or tyre size. etyres provides the ability to choose a tyre that suits your need - budget, mid-range, or premium. Finding a fitting centre is simple and available nationwide, all you need to do is enter your postcode to view available locations and dates. Once ordered, etyres aims to despatch your new tyres directly to the fitting centre on the same day, shortening the time you need to wait for tyre fitting. All orders through etyres are covered by a minimum 12 month manufacturer warranty. This warranty covers defects from the manufacturing process or materials. It doesn't cover accidental or malicious damage, or wear and tear.
How Tyre Runner Makes Tyre Buying Easy.
Comparing All Major UK Retailers just became simple. Tyre Runner independently compares retailers large and small from Blackcircles to National, ATS to Kwik-Fit and many local independents in-between!
Tyre buying on your terms!
Every Retailer, Every Tyre, Every Vehicle, Fitted Same day or next, from the comfort of your sofa! Yes, it really is that Simple!
In Stock and Local to you.
Determine if your local fitter has the exact Tyre your vehicle requires in stock, and get booked in for fitting. We'll get you back on the road!
Fitted or delivered wherever you are.
No time to take your vehicle into branch? Why not try mobile fitting? Or perhaps you just need Tyres by mail delivery? Yeah, we have you covered there too!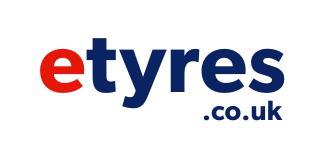 etyres locations near you
Search etyres and many other like them at a location near you with Tyre Runner!
Never turn up at branch and find they don't have your recommended tyre in stock again!
Sorted by town
Choose a town or village below and Tyre Runner will search etyres and 16+ other tyre retailers big and small across 5000+ fitting locations for up-to-date tyre prices. Whether you want your tyres fitted at work, home or at a fitting centre near you, we compare prices continually of more than 10,000 tyres.
Contact Our Tyre Specialists
Do you have a non-standard tyre size or just not sure of the lingo? That is what we are here for! Get in touch by email or live chat for the best independent help
Get In Touch