Find the Perfect Porsche Tyres
Porsche drivers are deservedly proud of their cars and when you have pride in your vehicle, you want to do your very best to ensure the performance is spot on and you're doing your best to ensure your car stays in perfect condition. Choosing the right tyres goes a long way towards making sure your car is both safe for you and your passengers and also increases the longevity of your car. Choose the wrong tyres and you can cause excessive wear and tear or may even be unsafe in your vehicle. So whether you're looking for Porsche Boxter tyres or Porsche Cayenne tyres, you need to make sure you're choosing high quality tyres that are perfectly suited for your car.
Choose N-rated tyres for a guarantee of quality
It takes a lot of testing for a tyre to be given the N-rated status by Porsche. These tests, particularly in wet conditions, go above and beyond any testing that other car manufacturers put tyres though. An N-rated tyre will have been pushed to the limit in high speed tests and will also be thoroughly tested for durability. It's worth noting though, that while you're getting the very best tyres for your Porsche when you choose N-rated tyres, you should always use the same N-rating version number for every tyre on your car to ensure the very best performance.
In addition, you'll only get the best out of your tyres if they are set to the right pressure. Often the correct pressure levels are indicated on a sticker or panel on the car's door jamb, but they can be more tricky to find on some models of Porsche. For example, the Porsche 996 tyre pressures guide is located underneath the front compartment lid.
Compare and Buy Porsche Tyres Online
When you need a new tyre, it can be tempting to simply go to the nearest garage to get a new tyre quickly, however, there are some amazing deals on Porsche tyres online and many retailers will offer very fast delivery, so if you can wait just a short while for your tyre, you can save a lot of money by shopping online and comparing prices.
How Tyre Runner Makes Tyre Buying Easy.
Comparing All Major UK Retailers just became simple. Tyre Runner independently compares retailers large and small from Blackcircles to National, ATS to Kwik-Fit and many local independents in-between!
Tyre buying on your terms!
Every Retailer, Every Tyre, Every Vehicle, Fitted Same day or next, from the comfort of your sofa! Yes, it really is that Simple!
In Stock and Local to you.
Determine if your local fitter has the exact Tyre your vehicle requires in stock, and get booked in for fitting. We'll get you back on the road!
Fitted or delivered wherever you are.
No time to take your vehicle into branch? Why not try mobile fitting? Or perhaps you just need Tyres by mail delivery? Yeah, we have you covered there too!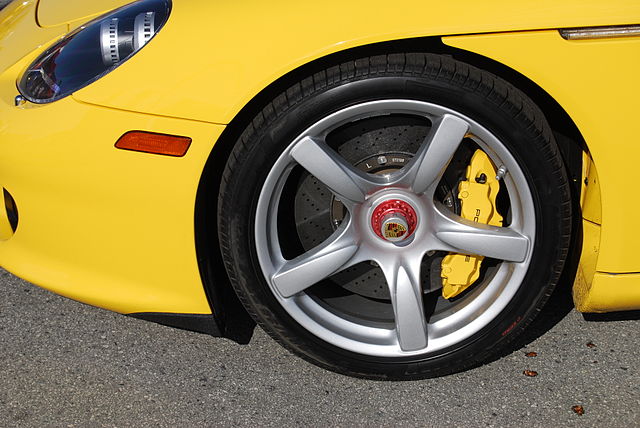 FAQs about Porsche tyres
Here is the most popular questions on Porsche tyres
Q. Are Falken tyres ok for Porsche 997?
Falken are decent mid-range tyres and will be fine on a Porsche 997, however, an N-rated tyre would be a better option. It's unlikely many Porsche drivers are on a very tight budget so we'd suggest you splash out on some slightly better tyres for your 997.
Q. Do Porsche Tyres have to be N Rated?
Porsche tyres don't have to be N rated, but when you choose N rated tyres you have peace of mind that they have been rigorously tested and are perfectly suited to your vehicle.
Q. Do you really need wide tyres for Porsche 944?
You don't need to fit wide tyres on a Porsche 944, in fact, fit a tyre that is too wide for the rim and you could have handling problems when cornering.
Most Popular Porsche Tyre Size
Here is the most popular Porsche tyre deals!
Contact Our Tyre Specialists
Do you have a non-standard tyre size or just not sure of the lingo? That is what we are here for! Get in touch by email or live chat for the best independent help
Get In Touch